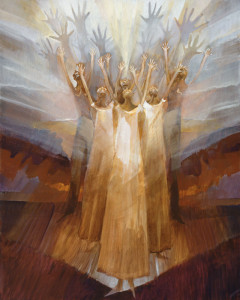 This Network provides an environment where liturgical dance instructors can come together to work on choreography, share choreography tips, collaborate on community projects, and more!  This can also serve as a replenishing time for dance leaders as we fellowship with one another.
Every gathering will include Artistic Worship where you will just come in and just worship God with full abandon!  You will be touched deeply by God's Spirit; refreshed, blessed, and changed during Artistic Worship. You will be a part of a tapestry of worship that becomes a sweet smelling savor to our Lord.
Currently these sessions will be hosted on the third Thursday of each month from 7:00 p.m. – 8:30 p.m.  These sessions are free to all liturgical instructors'.  If you are interested in attending one of the sessions for the first time we would like to welcome with a gift so please let us know by providing your information here.  This optional and your name will not be added to a mailing list.